So, there's been a lot of buzz on the interweb this year about a crazy, freaky game called
Slender
. In this game, you are locked in a park at night, along with this mysterious entity known as
Slenderman
.
I saw some people playing it online. Their reactions were pretty funny, so I thought I might as well download the game - which is free - and play it whilst I was at school. It didn't look too frightening to me.
I was so wrong.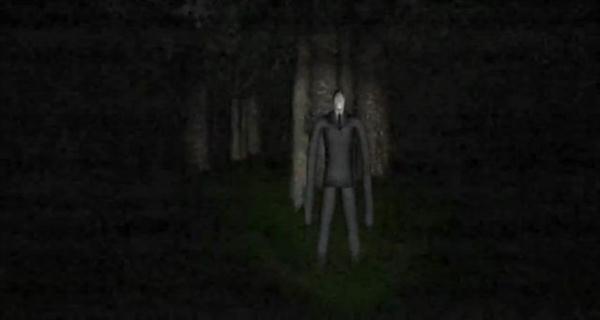 The whole game takes place at night, inside a large, circular, heavily-wooded park. You are given a flashlight with very little range, and your aim is to find eight pages which have crazy scrawls on them, with messages such as "can't run" and "he sees you" in creepy, scratchy handwriting. Not sounding so bad, is it? The trouble is, they depict this creepy guy called Slenderman. And once you've found the first page...he comes looking.
The rest of the game is pretty much you trying to get away from him and his creepy thundering music, without dying. The worst part of it all is that if he gets close to you, your screen starts to fill with static as the Slenderman slowly drives you insane. The game is rigged so that you can't exit the game in panic when the static starts to fill your screen, so you either get away or you get freaked out.
But what exactly IS Slenderman?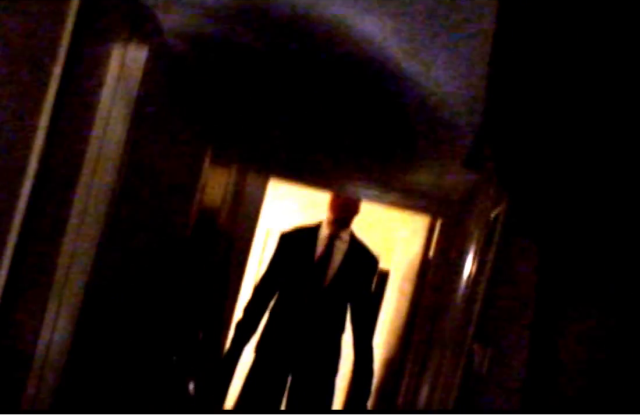 The myth of Slenderman started on a forum competition on the website Something Awful, entitled "Create Paranormal Images." Slenderman is traditionally depicted as a tall, humanoid being with extra long arms and legs. He can be from 7-15 feet tall and is a passive-aggressive character, often stalking his victims for years at a time, slowly driving them insane until he feels it is safe to kill them.
I won't say too much more, except that the Slenderman myth has stemmed a whole load of games and spin-off series, such as MarbleHornets, a creepy YouTube series which all focuses around the Slenderman. It's an ARG style series - alternate reality game - which means that everything has to appear as realistic as possible. This means that locations, etc, are all real places. It's quite confusing.
If you're still keen on finding out more about Slenderman, I wish you luck. Don't look back, don't stop running.
ScotsGirl x